Ortlieb is a bicycle pannier manufacturer that has built its reputation on producing durable, well-designed panniers that are loved by commuters and touring cyclists around the world.
It's fair to say that Ortlieb was catching up a bit when the bikepacking boom started. But now the German brand has fully established its own distinctive offering, with the Handlebar Pack QR using a design quite different from most bar bags on the market.
Construction: Ortlieb Handlebar Pack QR
There are so many elements in Ortlieb's Handlebar Pack QR, but let's start with the mounting mechanism as it is quite distinctive. Most brands choose one of two paths: either attach directly to the handlebars by a combination of straps, or have a strong, bolt-on mount that the bar bag can then clip and detach onto.
Straps make it quicker to go from completely transparent bars to bag attachment, but these systems are more subject to chafing and wear on both the bag/cradle and the bike. With a rack it's quicker to get the bag on and off and generally there's less chance of chafing, but it does mean you're stuck with a bulky rack on your bars when you're not using the bag.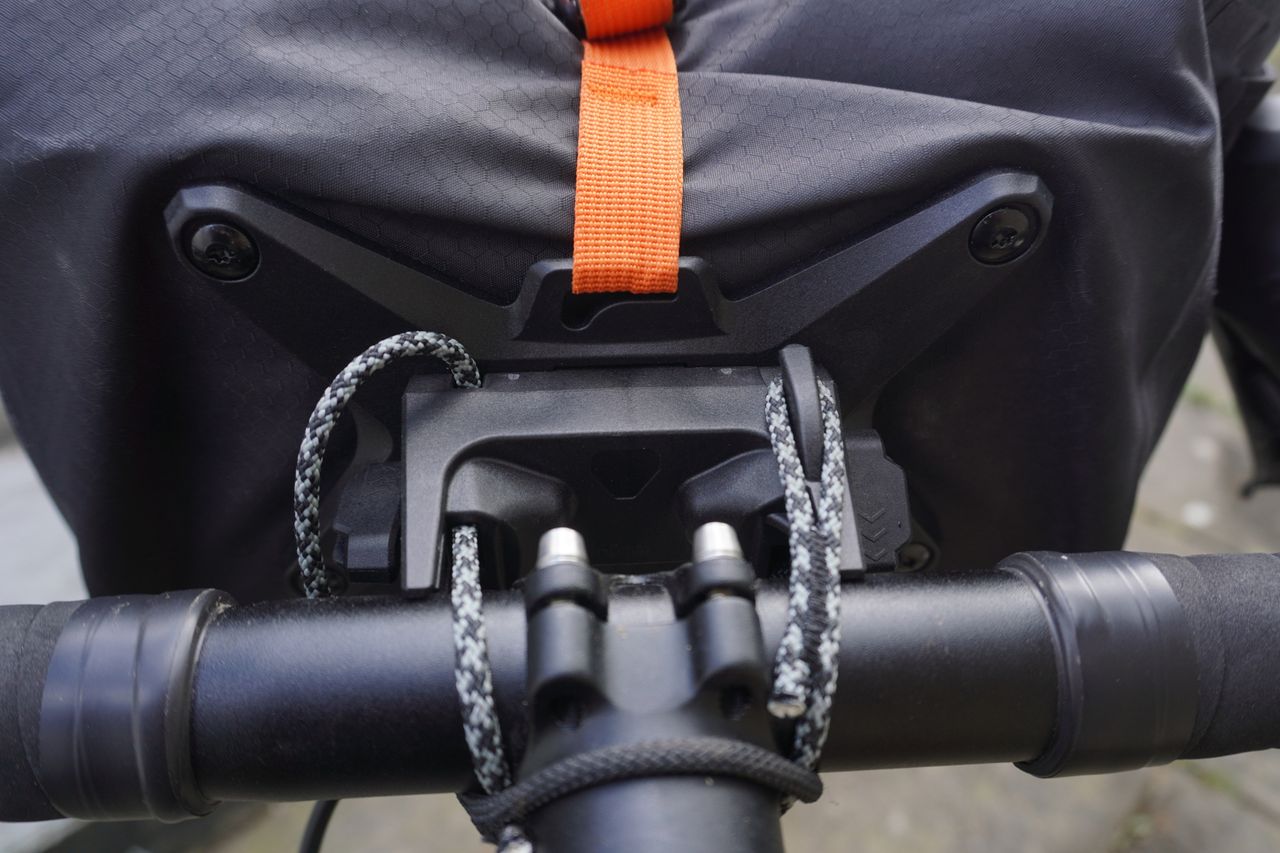 The Handlebar Pack QR tries to offer the best of both worlds. The attachment system uses a hard plastic backing to alleviate chafing issues, but this attaches to the bike using just a few cords, making it tool-free and fairly quick to do – once you learn how the system works.
I'll talk more about the performance of this design — and the user experience of putting it all together — further down the page. For now, suffice it to say that this is what design is all about.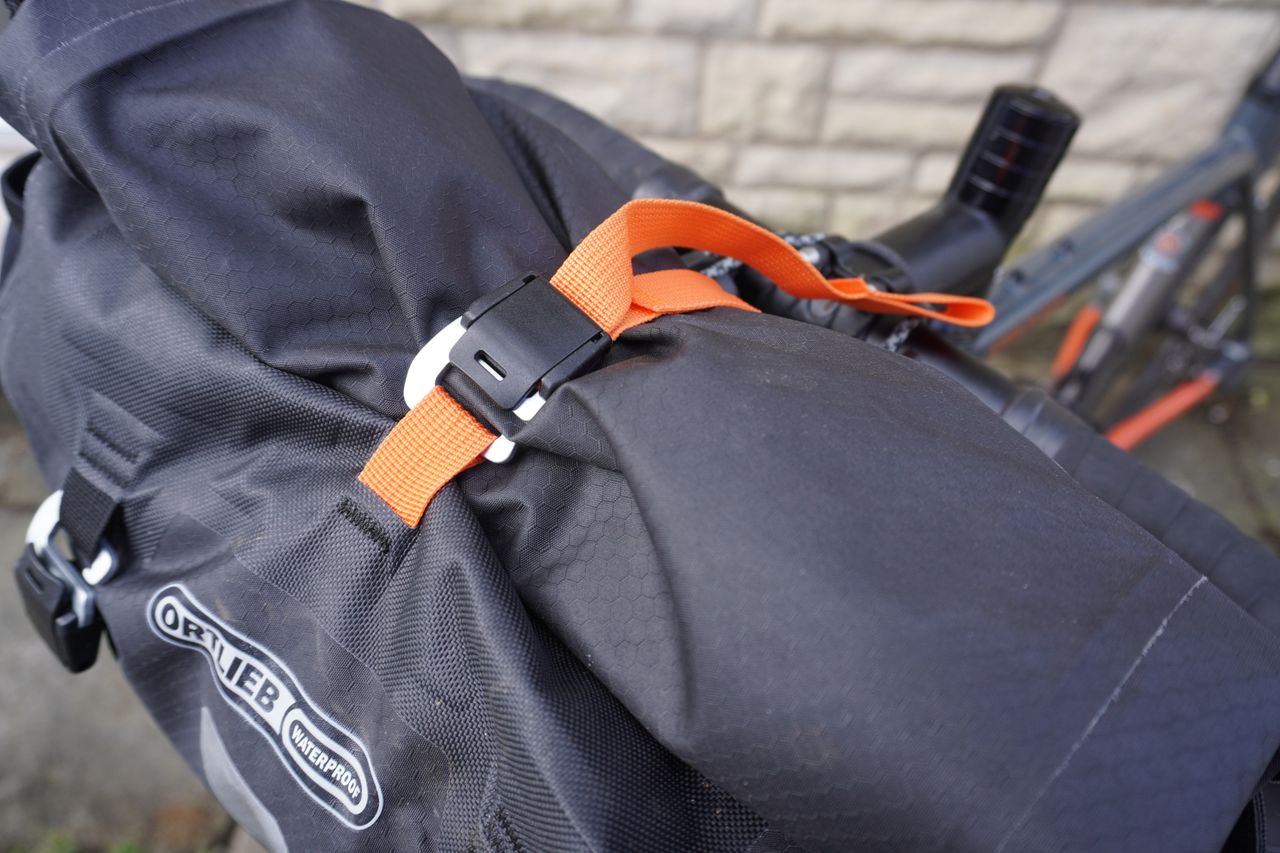 As for the actual "bag" part of the Pack QR handlebar, the volume is quoted by Ortlieb as 11 liters and it really can hold a lot. To help manage loads, there's a bright orange strap to keep it closed and two compression straps at the bottom – both with cam locks to keep the tension from slipping when riding over rough terrain.
The material is fully waterproof and the seams are taped, but it's always a good idea to keep valuables in a separate waterproof bag inside. There are two mesh pockets on each side, which could hold water bottles on a flat bar bike, but with realistic drop bars, they are only suitable for packing or other space-saving items. Inside the bag there are two more straps to keep everything organized.
The path
Starting with the setup, it's fair to say there's a very steep learning curve to attaching the bag to your handlebars. I'm normally pretty happy to figure things out, but I had to consult the instructions (and Ortlieb's how-to video).
But once I figured out the system and pulled the cords to the correct length, the Handlebar Pack QR became as quick and easy to set up and take down as a typical strap-on system—and much stronger.
Rolling over bridleways and rocky railroads, the bag was rock solid and caused no chafing on the cables, frame, or on the bag itself – which is often a problem with systems that go awry. attach directly to the handlebars.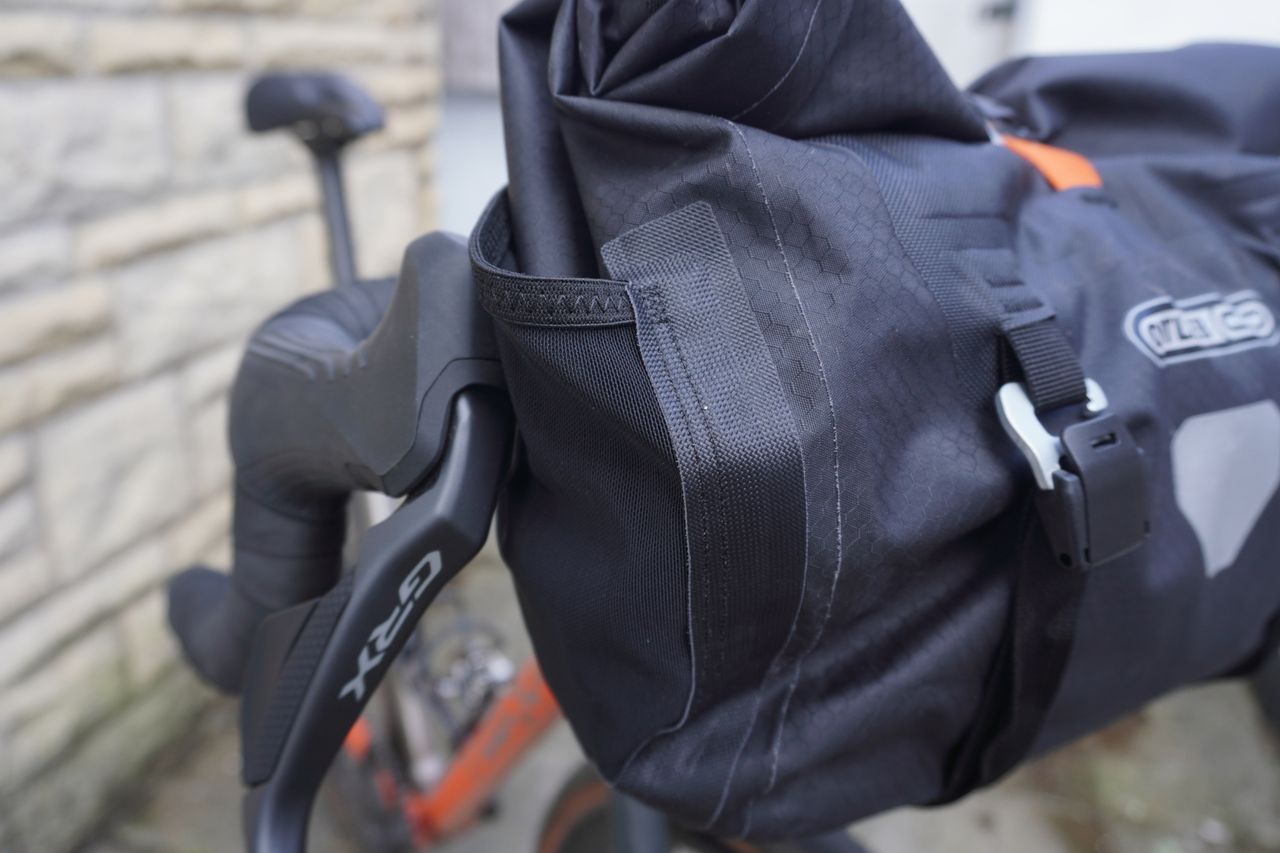 With the generous 11 liter volume, I found it a brilliant alternative to a giant saddle bag on long day hikes, with stops at viewpoints and village cafes. It could easily accommodate both my partner's and mine's extra jackets and layers, as well as all the other items – like food, wallets and phones – that normally clutter jersey pockets.
I really appreciated having everything easily accessible and all in one place – also doing without the dangling and the multitude of straps that some panniers are guilty of.
Similarly, the Handlebar Pack QR fits in very nicely with my favorite overnight setup—diapers and quick-access items in the bar bag and sleeping kit, all kept together in the saddle bag.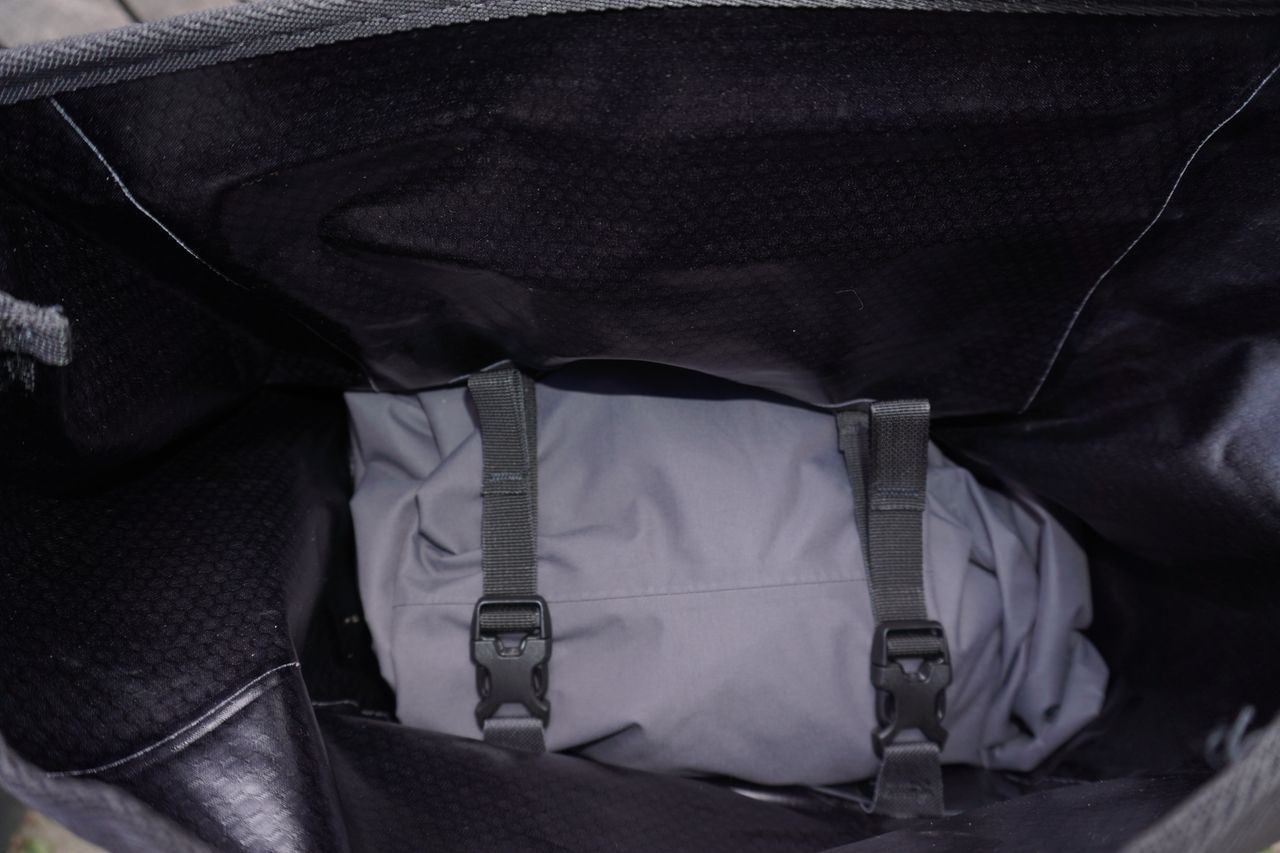 With other bar bags I usually end up having to use a top tube bag for small items – which is ok but I find the rubbing on my knees a little annoying so if I can keep it all in saddle and handlebar bags, I'll take it a lot.
Part of what gives the Handlebar Pack QR its bulk is its width, which is a bit large for use with road-width handlebars. Paired with 40cm bars, while riding was still possible, it was too cramped to be comfortable. The 42cm bars were about the limit of what I was happy to use, but really 44cm would give you the best of the bag.
Value
At £135/$160, Ortlieb's QR handlebar pack is pricey compared to other handlebar bags on the market. It's not a massive outlier, Restrap's bar pack costs £104.99/$157.99 and packs a similar 10-litre size, plus a number of great features – although the system of binding either of the "strap on" variety.
There are cheaper handlebar bags, at £49.99/£69.99 the gravel bag from Alpkit is significantly cheaper. The volume is about half that of the Ortlieb bag, however, and it has fewer features, so you can see where the price difference comes from.
Specifications